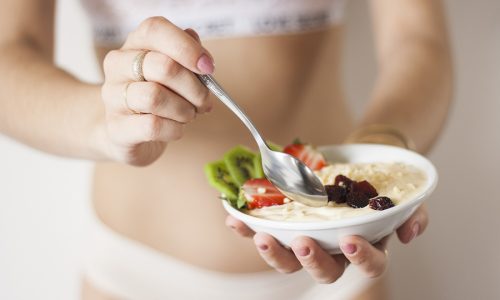 Weight Management Healthy Eating Programme
Cost £300 (additional £50 Food sensitivity test)

You will be empowered with the information and tools you need to help you make the right decisions and choices to help you to lose weight. It will be based around following a balanced diet and help and advice on the right lifestyle choices to help you do this. It is a process and a learning curve over several weeks, but once you can work out what works for you, you will hopefully develop a pattern of eating to help you lose weight and then maintain it.
Start with a free 15 minute session either by telephone to discuss whether the approach is the right one for you.
If you decide to go ahead you will need to complete a 1-week food diary and fill in a health questionnaire which you bring along to the initial session.
Initial session 1 – 1.5 hours where we will:
• Discuss your goals.
• Review the food diary and health questionnaire.
• Discuss healthy eating guidelines and agree specific areas to concentrate on up until the next meeting.
• Start to put together an individualised weekly eating plan.
• A food sensitivity test can also be carried out at this session to see if any foods may be impeding weight loss. Optional, additional £50. 
Follow up session – 1 hour:
• In this session we will review the plan, based around the completed food diaries and highlight any further areas to concentrate on.
Maintenance Session – 1 hour:
• In this session we will concentrate on putting together a maintenance plan around which to base your future eating habits to help reach your weight loss goals.
We will stay in regular contact during the whole period either by email or phone
After the 3 sessions, you should then be in a position to manage your own weight in terms of knowing what works for you in terms of type of food you can eat/quantity of food, both of which will enable you to continue to work towards your weight loss goals.