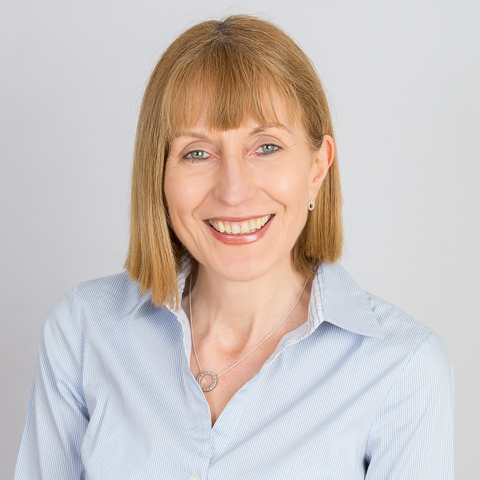 Alyson Carter
BA Hons, Dip Nut
Registered Nutritionist MBANT
Registered Nutritional Therapist CNHC
at Nutrition 4 Life
I am a Nutritional Therapist having graduated from the College of Naturopathic and Complementary Medicine in London.




I am registered with the Nutritional Therapy Council (NTC) and I am a member of the Complementary and Natural Healthcare Council (CNHC) and the British Association of Applied Nutrition and Nutritional Therapy (BANT).
I work out of The Naturality Wellness Centre in Berkhamsted.
About Me
Following around 20 years in Senior Management roles in retailing, I trained as a Nutritional Therapist back in 2004 having experienced first-hand the positive impact of a change in diet on my daughters' learning difficulties. I have been practicing since 2006 and have since helped thousands of clients optimise their health through diet and lifestyle.
My daughter was diagnosed with Autistic Spectrum Disorder in 1998 and for the subsequent 8 years followed a gluten free and dairy free diet. This protocol is common practice to help treat such conditions nowadays but back then it was quite revolutionary.  It is based around the opioid (morphine) effect that casein (protein in milk) and gluten (protein in wheat) can have on the brain in unfortunate individuals who have a gut so weak that these proteins can make their way through the gut wall, up the bloodstream and into the brain through the blood brain barrier. When they get there, they can have a devastating effect, namely to 'numb' the brain!
So, I removed all casein and gluten from her diet. She ate wholefoods, lots of fruit and vegetables, lean protein and very little refined sugar. She also took certain supplements to help improve gut integrity and relax the digestive system. She improved instantly; she developed eye contact, started speaking and generally engaging with the world. Her diet has remained based around these same principles for the subsequent years. She is now 29 years old and is enjoying life in part time employment, doing charity work, engaged to be married and about to move into a new flat.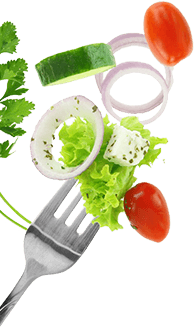 Explaining Nutritional Therapy?
What is Nutritional Therapy?
Nutritional Therapy is the application of nutrition science in the promotion of health, peak performance and individual care.
Nutritional therapy practitioners use a wide range of tools to assess and identify potential nutritional imbalances and understand how these may contribute to an individual's symptoms and health concerns. This approach allows them to work with individuals to address nutritional balance and help support the body towards maintaining health. Nutritional therapy is recognised as a complementary medicine and is relevant for individuals with chronic conditions, as well as those looking for support to enhance their health and wellbeing.
Practitioners consider each individual to be unique and recommend personalised nutrition and lifestyle programmes rather than a 'one size fits all' approach. Practitioners never recommend nutritional therapy as a replacement for medical advice and always refer any client with 'red flag' signs or symptoms to their medical professional. They will also frequently work alongside a medical professional and will communicate with other healthcare professionals involved in the client's care to explain any nutritional therapy programme that has been provided.
Why use Nutritional Therapy?
Some people simply want to check that they are on the right track with regard to healthy eating. Others may want to lose weight or get help with their symptoms.
Nutritional Therapists recognise that each person is an individual with unique requirements and take time to define personalised nutrition plan rather than a 'one size fits all' approach.

Nutrition and lifestyle approaches to healthcare have been shown to support the health of all the major systems of the body (skeletal, muscular, nervous, respiratory, cardiovascular, digestive, excretory, endocrine, immune, reproductive and integumentary [skin, hair, nails]). Typical priorities in nutritional therapy consultations are support to achieve optimum energy levels, healthy blood sugar balance, emotional and psychological wellbeing, optimum gastrointestinal health and tolerance to a broad range of food groups.
What to expect from a Nutritional Therapy Consultation?
Before the first consultation, the practitioner provides a health and nutrition questionnaire and a food diary for the client to complete.
An initial consultation typically lasts for 1 hour and 15 minutes, and in this time the practitioner asks detailed questions about current health concerns, symptoms, diagnosis and treatment, medical history, family history, lifestyle, levels of physical activity, use of medication and supplements and diet. The practitioner then evaluates individual needs and uses the extensive evidence base for nutritional science to develop a personalised, safe and effective nutrition and lifestyle programme which is send to the client by e-mail within 2 working days.

Follow up consultations, usually lasting for 45 minutes, are generally after 3-4 weeks in order to monitor progress and make any necessary adjustments. Further follow-ups may be required depending on each individual situation.

If diagnostic tests and supplements are recommended they will be charged separately.
Choosing a practitioner
It is important to choose a qualified nutritional therapist who has undertaken all the necessary training to understand the theory and practice of nutritional therapy.
By choosing nutritional therapists registered with the CNHC – www.cnhc.org.uk you can be confident that they are properly trained, qualified and insured.

Professional Association: By choosing a Nutritional Therapist who is a member of BANT – www.bant.org.uk you can be confident that they follow the strict BANT Code of Professional Practice and have professional indemnity insurance for clinical practice.